The Blog of QPR Report! A completely unofficial and unaffiliated fan site focusing on Premiership Queen's Park Rangers (QPR) FC. QPR Report accepts no sponsorship, advertising or financial contributions. Former QPR Chairman Paladini: "I would like to thank you for all your time and efforts that you put into QPR. I think you are doing something useful and informative for the club and the supporters"
QPR Report Twitter

Monday, October 14, 2013
Referee for Saturday's Millwall vs QPR Game Announced
-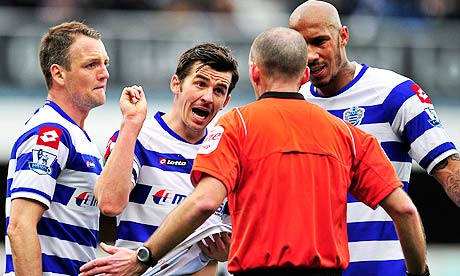 Photo
Michael Dean is the Referee for Saturday's Millwall vs QPR game
Football League
Assuming Same Ref: His Interesting Wikipedia Profile
Mike Dean Refereeing Stats
Video Celebrating?
Posted by

Administrator
at 10:59 PM